With my expertise in hair restoration and the FUE (Follicular Unit Extraction) technique, it is a great honor to work towards natural, successful hair transplant outcomes for patients every day. Collectively, we have made eláen one of the leading FUE destinations in the world.
— Dr. Roberto Guerrero Zazueta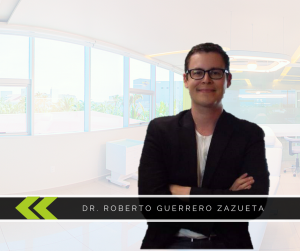 Dr. Roberto Guerrero Zazueta is acclaimed for his work in natural-looking hair restoration, and has become one of the most highly sought after hair transplant surgeons in the world.
His colleagues include eláen Founder and expert facial plastic surgeon, Dr. Alejandro Enriquez de Rivera Campero,  and outstanding hair transplant surgeon, Reynaldo Isaac Espinosa Chiu, MD.
The leading hair transplant center in Mexico offers the most advanced techniques in hair restoration, and understands the significance of studying imperative medical aspects of all hair loss treatment.
Dr. Roberto has performed hundreds of hair transplantation procedures, utilizing microfollicular grafting as a standard technique years prior to this technique being established as a state-of-the art procedure. He has studied nationally and internationally on a variety of hair transplantation methods including single hair follicular.