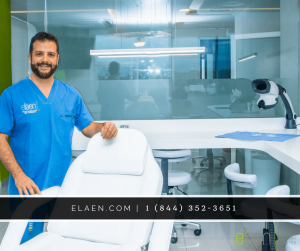 In order to provide plastic surgery Mexico patients with advanced surgical techniques and beautifully natural Breast Lift Mexico results, Dr. Alejandro Enriquez de Rivera Campero and his staff, work diligently to create a warm, friendly clinical environment — where you will feel comfortable and relaxed throughout your breast lift journey.
The top plastic surgery center in Mexico offers a wide range of aesthetic and reconstructive procedures that can be individually customized to meet the unique needs and cosmetic goals of each patient, including Breast Lift and Breast Implants Mexico.
What is Breast Lift Mexico?
Breast Lift Mexico elevates the breasts by removing excess skin and tightening the surrounding tissue to restructure — and supports the new breast contour.
The breasts are comprised of ligaments and connective tissue, and as the elasticity of the breast tissue decreases, the ligaments and skin begin to stretch — which can lead to sagging breasts. What can worsen this condition?
Genetics
Age
Gravity
Breast size (larger breasts tend to sag more than small breasts)
Pregnancy and breast feeding
Weight loss—as the breasts decrease in size during the weight reduction process, the skin and ligaments are often unable to conform to the new shape of the smaller breasts, giving the appearance that the breasts are sagging.
"My breast are now perfect for my body and liposuction has changed how my body looks. Thank you so much to Dr. Alejandro and your staff for giving me exceptional care." — Izzy M.
Our leading surgical team also performs Liposuction Mexico, Facelift Mexico, Tummy Tuck Mexico, and Body Contouring in Mexico.
Advanced Breast Lift Mexico Techniques
There are four primary Breast Lift techniques available today. Mexico's leading plastic surgeon, Dr. Alejandro Enriquez de Rivera Campero, will assess the severity of your breast ptosis in order to determine the best option to fulfill your surgical desires:
Full Mastopexy. This is suitable for patients who present with severe breast sagging, the full lift involves an anchor-shaped incision extending from the base of the areola to the bottom of the breast. A crescent-shaped piece of skin is excised from where the breast meets the rib cage, and the nipple is re-positioned to a more aesthetically desirable position.
Vertical Mastopexy. Appropriate for patients with moderate breast sagging, the vertical lift employs a straight incision from beneath the areola to the breast crease, and the excision of a donut-shaped piece of tissue from around the areola, followed by the re-attachment of the residual breast tissue to the areola.
Benelli Breast Lift. Corrects mild to moderate ptosis with a similar, but less invasive technique than the vertical lift.
Crescent Lift. Technique suitable option for patients with mild breast sagging, the crescent lift involves the removal of a crescent-shaped piece of tissue above the areola and the elevation of the nipple to a more appropriate position.
Introduction to elaen — Where do I Start?
STEP 1 | Initial Contact with Elaen Plastic Surgery Center
STEP 2 | Online Consultation with Dr. Alejandro
STEP 3 | Preparation for Breast Lift Surgery
STEP 4 | Breast Lift Mexico
STEP 5 | elaen Aftercare Program
The elaen Experience
Although cosmetic surgery technically only modifies and improves a patient's outward appearance, it can have a powerful effect on your self-esteem and self-confidence.  Are you ready to transform your life? At elaen Plastic Surgery Center in Mexico, we provide a caring atmosphere that sets us apart from the rest. After your initial consultation and evaluation, you'll receive personalized surgical recommendations tailored to your cosmetic needs.