"The clinic is amazing. Modern. Accessible. The interior speaks volumes. The clinic is truly a modern work of art. With beautiful finishes and the best equipment available, eláen was the perfect choice for my plastic surgery transformation."
— eláen Plastic Surgery Patient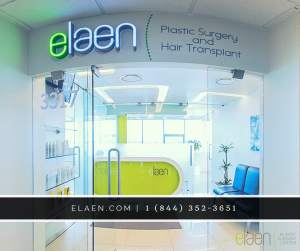 Deemed the 'premier medical clinic', eláen Plastic Surgery and Hair Transplant Center is positioned as the top plastic surgery and hair restoration destination in Mexico.
We are continuously improving technology to enhance our ability to deliver the highest quality of care for patients.
For our team to reach its full potential — lead surgeons, Dr. Alejandro Enriquez de Rivera Campero, Dr. Rosa María Nava Garibaldi and Dr. Carlos Alberto Quintero Delgado defy all odds by discovery, on-going education and applying new solutions within their respective fields.
Inspiring. Innovative. Invigorating
Inspired by patients worldwide, we bring together talent and inquisitive minds to nurture an environment here at eláen that encourages collaboration and innovation.
Our goal is to not only inspire you with our top plastic surgery treatments, including Facelift Mexico, Breast Implants Mexico, Tummy Tuck Mexico and advanced FUE Hair Transplant Mexico — but also give you a new perspective on life — and on beauty.
Here at eláen, you'll reach new heights on your own path — all while enjoying the new image you deserve. Our unique virtual tour of the clinic in Puerto Vallarta gives you the opportunity to go behind the scenes and explore the very place where our team will help you pursue your dreams.
Our practice is our life's work — nothing means more to us than patient safety, comfort, and satisfaction. At our fully accredited plastic surgery facility in Mexico, you will become a member of our family.
If you are considering plastic surgery in Mexico, we urge you to take a tour of our modern clinic.