"Breast reduction surgery at Elaen has made a big difference in how I look and feel. The results turned out even better than I had hoped for, Dr. Alejandro did a fantastic job." — Jessie S.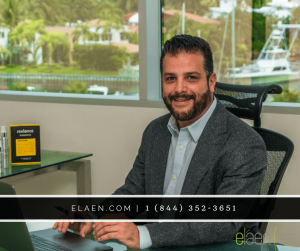 Eláen Plastic Surgery Center is pleased to offer a wide range of aesthetic and reconstructive procedures that can be individually customized to meet the unique needs and cosmetic goals of our patients.
Dr. Alejandro Enriquez de Rivera Campero is a world-class plastic surgeon who stays up-to-date on the latest developments in the ever-evolving field of breast surgery — to provide his patients with superior breast reduction results.
His compassion and artistry helps to alleviate the troublesome physical and emotional complications of enlarged breasts.
The plastic surgery team at eláen will conduct a comprehensive assessment of your breast composition, aesthetic preferences, medical history, and breast reduction goals, in order to choose the optimal incision type for your procedure.
What is Breast Reduction Surgery?
A breast reduction is a surgical procedure designed to correct the medical complications and painful physical symptoms of macromastia, also known as enlarged breasts. The heaviness of large breasts can create abnormal disruptions throughout the entire body, and may lead to weight gain by impeding one's ability to exercise and live an active lifestyle.
Breast reduction surgery in Mexico is used to correct physical complications associated with macromastia including:
Headaches
Chronic back, neck, and shoulder pain
Numbness or tingling in the hands;
Deep grooves in the shoulder region from too-tight bra straps
Posture issues
Insomnia
Chest wall pain
Rashes between and under the breasts
Shortness of breath
Introduction to eláen — Where do I Start?
STEP 1 | Initial Contact with eláen Plastic Surgery Center
STEP 2 | Online Consultation with Dr. Alejandro Enriquez de Rivera Campero
STEP 3 | Preparation for Breast Reduction Surgery
STEP 4 | Breast Reduction Surgery
STEP 5 | eláen Reccovery Program
The eláen Experience
Although cosmetic surgery technically only modifies and improves a patient's outward appearance, it can have a powerful effect on your self-esteem and self-confidence.  Are you ready to transform your life? At eláen Plastic Surgery Center in Mexico, we provide a caring atmosphere that sets us apart from the rest. After your initial consultation and evaluation, you'll receive personalized surgical recommendations tailored to your cosmetic needs.