"elaen did an excellent job. The nurses were very professional. They worked with my budget and made me feel extremely comfortable. Over all I am satisfied with my experince in Mexico."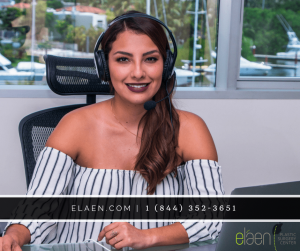 Dr. Alejandro Enriquez de Rivera Campero, Founder of elaen Plastic Surgery Center, is a compassionate board-certified plastic surgeon with a strong clinical background and a keen eye for aesthetic perfection.
What are your cosmetic goals and concerns? Our team will seamlessly integrate your aesthetic preferences into your personalized treatment plan for the non-surgical procedures we offer.
eláen Plastic Surgery and Hair Transplant Center offers the most safe and effective non-surgical aesthetic enhancement options to efficiently refresh your appearance, including:
Wrinkle Removal Treatment
Dermal Fillers
Laser Skin Rejuvenation
Our team is experienced in working with all skin types, and is constantly evaluating advanced facial rejuvenation techniques to smooth the suppression of scars and other skin-related malformations.
What is Skin Rejuvenation Mexico?
The sun, certain skin disorders, aging and even heredity play key roles in skin irregularities. These include textural irregularities like wrinkles and acne scars, pigmentation changes like freckles and sunspots, or visible blood vessels.
What types of conditions can be treated with skin rejuvenation in Mexico?
Fine lines and wrinkles. These wrinkles are visible at all times and do not change in appearance with facial movements
Dynamic wrinkles. These are expression lines that may appear as folds when the skin is not moving, and deepen with facial movements or expressions
Sun Exposure. Freckles, sun spots, or other darkened patches of skin result mainly from sun exposure
Scars. As the result of acne or injury to the skin, scars may be rolling (a wavy appearance to the skin), pitted, discolored, or have raised borders
Vascular conditions. Blood vessels visible on the surface of the skin, vascular lesions that appear as tiny blood-filled blisters or even a constant flush of facial redness
Skin Tone. Weakening of the supportive skin structures that result in a loss of skin firmness or the development of cellulite
Benefits of Skin Rejuvenation in Mexico
Non-surgical procedures for the skin provide a number of unique advantages, including:
Immediately visible results
More affordable than surgical options
Provide expeditious and effective solutions to common aesthetic problems resulting from age, injury, genetics, illness, and environmental toxins
Convenient scheduling options for busy patients
Little or no post-treatment downtime required
Can typically be performed in under 30 minutes in an out-patient setting
Introduction to Skin Rejuvenation — Where do I Start?
STEP 1 | Initial Contact with eláen Plastic Surgery Center
STEP 2 | Online Consultation with Dr. Alejandro Enriquez de Rivera Campero
STEP 3 | Preparation for Skin Enhancement
STEP 4 | Aesthetic Perfection
The eláen Experience
Although cosmetic surgery technically only modifies and improves a patient's outward appearance, it can have a powerful effect on your self-esteem and self-confidence.  Are you ready to transform your life? At eláen Plastic Surgery and Hair Transplant Center in Mexico, we provide a caring atmosphere that sets us apart from the rest. After your initial consultation and evaluation, you'll receive personalized surgical recommendations tailored to your cosmetic needs.